Mindfulness Meditation
正念禅修
With mindfulness, life is in the moment. Mindfulness meditation's popularity has been bolstered with research studies that showed its effectiveness in tackling mental health and psychological issues such as stress, depression, anxiety, and emotional regulation.
Take the time to join us in our Intensive Mindfulness Practice, cultivate focus and awareness through practices imbued with loving-kindness and compassion, and gain greater insights to your body.
正念禅修广泛流行于全球各地,它不仅仅助于解脱,同时也能改善心理及情绪管理的问题,诸如压力、抑郁、焦虑等。
在此课程当中,我们将通过不同的练习,培育专注与觉知,长养和善与慈悲。从洞见当中深刻的了解身与心的过程,借助疗愈和转化的力量,增加生命的弹性与坚韧。
Date 日期
• English practice – 18 November 2018 (Sunday)
• 中文练习 – 2018 年11月17日(星期六)
Time 时间
• 9am to 4.30pm
• 上午9时至下午4时30分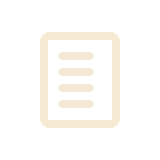 This event is subjected to further changes. Any updates will be made through email or SMS.
We apologise for any inconvenience caused.
Not advisable for children.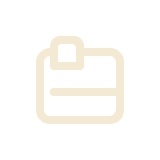 这项活动将可能进行调整,若有任何的更动,将以电邮或短信通知。
任何不便,敬请见谅。
Venue 会场:
Pagoda of 10,000 Buddhas | Level 2 | Medicine Buddha Hall
万佛宝塔 | 2楼 | 药师殿
Fee 费用:
• $40 per person per practice
• $70 per person for both English and Mandarin practices
• 每人$40 (一堂练习)
• 每人$70(两堂中英语练习)
Registration deadline 报名截止日期

:
• 14 November 2018, or when fully registered
• 2018年11月14日或当名额已满