One Day A Moment(Meditation Practice) 一日一念(禅修) (FULL)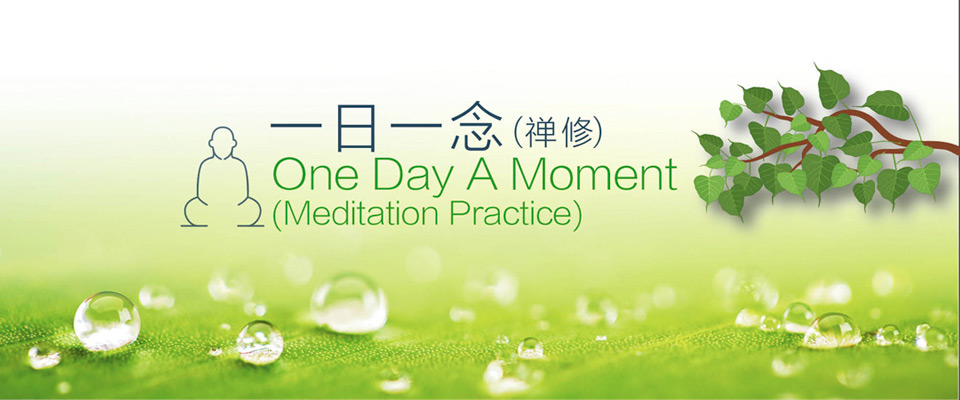 "One Day A Moment", meditation practice is to cultivate and establish the right effort, right concentration and right mindfulness, knowing and returning to this beautiful nature-self so that it can entail space for the body & mind for a peace & calm, tranquility & happiness growth, wisdom rises hence we set ourselves free from obstacles and fear in this present and coming time, benefiting ourself, in return benefiting others too.
Join Venerable Chuan Hang who will be your meditation guide, and practise in the peaceful and magnificent Meditation Hall.
"一日一念"禅修的目的是培养和建立,正精进,正定和正念,并且觉知观照返闻回归到这自然的本性,以便可以让身心提供空间因此得到当下的平静,安宁和快乐在当前未来增长智慧能摆脱障碍和恐惧,使自己受益,反过来也能使他人受益。
导师 / Instructor : 传航法师 Venerable Chuan Hang

日期: 2021年4月24日 | 星期六
Date: 24 Apr 2021| Saturday

时间: 上午8时至傍晚5时
Time: 8am – 5pm
地点 Venue: 禅堂 | Meditation Hall
报名费 Fee: 每人$30

报名 To Register:
1. 上网报名 Online Registration (Registration Closed)
2. 接待处 | 早上9时至下午4时
Reception Office @ KMSPKS | 9am – 4pm
* 请至 https://bit.ly/2yIQtZz 预约到访时段并携带身份证前来报名。
* Kindly book a timeslot via https://bit.ly/2yIQtZz & bring along your IC for registration.
---
• If registration is full, kindly indicate your interest to be placed on waiting list via http://bit.do/21ODAMWL. In the event of any cancellations, interested participants on the waiting list will be contacted on a first come, first served basis.
• 如果报名已额满,请至http://bit.do/21ODAMWL填写等候名单。如有临时取消的名额,我们将依照等候名单的顺序与您联系。
---
报名截止日期:2021年4月18日(星期日)
询问:6849 5346 | meditationhall@kmspks.org