Practising Pure Land Buddhism in Challenging Times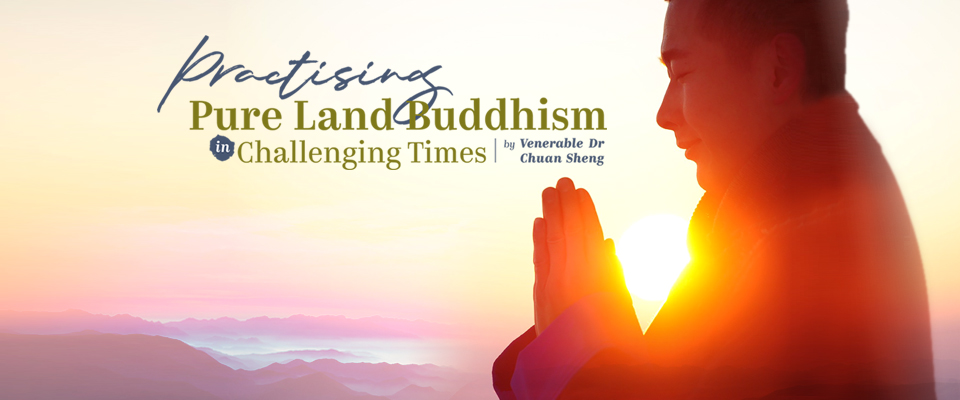 Worries and uncertainties are all around us, never more so than today.
Join Venerable Dr Chuan Sheng Live on Youtube as he shares more on Pure Land Buddhism, why it is relevant during challenging times, and practices for you to better manage the uncertainties, worries, frustration, and disruptions in your daily life.
---
Instructor: Venerable Dr Chuan Sheng
Venerable Dr Chuan Sheng obtained his BA (Honours) in History from the National University of Singapore (NUS) and PhD in History and East Asian Languages from Harvard University. Specialising in Asian history and East Asian international relations, he was an academic staff of NUS for 26 years, before receiving his higher ordination in Taiwan in 2013.
Currently training under his ordination master, Venerable Kwang Sheng, at Kong Meng San Phor Kark See Monastery, his interests in Buddhist Studies include Pure Land Buddhism and mindfulness meditation. He is Associate Professor Vice-Rector of Academic Affairs. In June 2018, he was redesignated as Vice Rector (Academic Affairs and Advisor).