Technology of the Happy Blissful Heart, Here and Now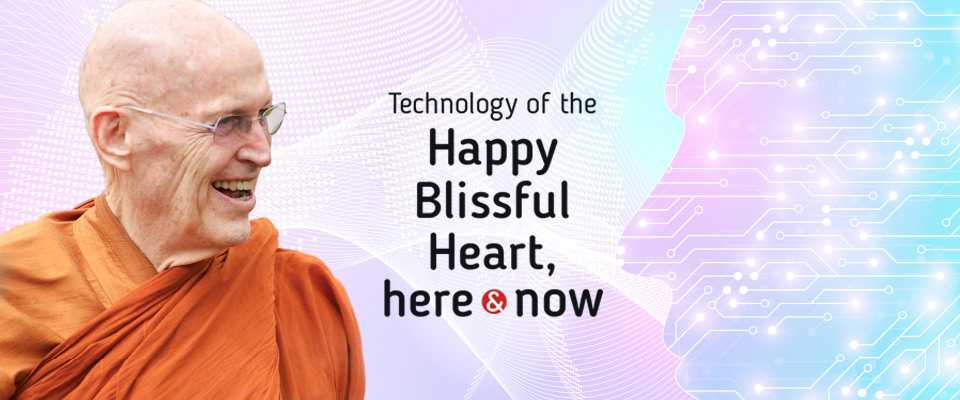 In this era of artificial intelligence, can the human's organic ability enable us to better find happiness than the materials that artificiality can bring? If it is, then how to?
Public Dharma Talk by
Ajahn Sumedho
Ajahn Sumedho was born in the USA, became a bhikkhu in 1967 and trained nine years under Ajahn Chah at Wat Pah Pong, a forest monastery in Ubon province, Thailand. In 1976 he was invited to Britain; he established Cittaviveka (Chithurst Buddhist Monastery) in West Sussex in 1979, and Amaravati Buddhist Monastery in Hertfordshire in 1984. During his thirty-four years of being based in Britain, he taught extensively throughout the world, has inducted more than a hundred aspirants of many nationalities into the samaṇa life, and also authorised the establishment of six other monasteries. Many of his talks have been transcribed and edited into a collection of books.
Date: 4/5/2019 (Sat)
Time: 2pm to 3.30pm (please be seated by 1.45pm)
Fee: Free
Venue: Venerable Hong Choon Memorial Hall | Level 4 | Hall of No Form
Note:
• Please be seated by 1.45pm