Healing Trauma 疗愈创伤 – 遇见更好的自己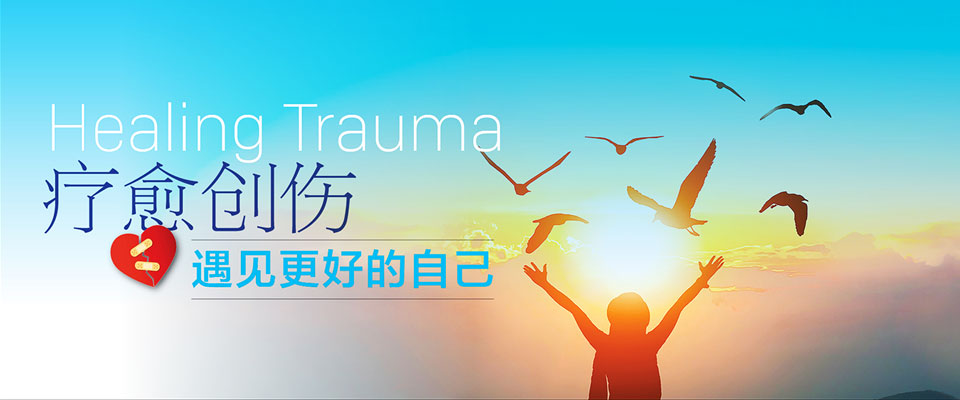 Psychological trauma is a person's response to a highly stressful event which can cause physical, psychological, or cognitive symptoms that affects one's daily living functions or quality of life.
Acknowledging, accepting, and healing from trauma is a form of self-care, self-compassion, and a way to discover your better self.
We welcome those who are interested in knowing how to recover from trauma to join us and start their healing journey.
心理创伤通常是指人生经历巨变或冲击后,身理、心理、或认知等层面上所遭受到挥之不去的症状,负面的影响到日常生活功能以及生活品质。
认识、接纳、疗愈创伤是自我呵护、善待自己和遇见更好的自己的方式之一。
欢迎有兴趣认识创伤疗愈的朋友们一起踏上这治愈之旅。
---
Speakers 演讲者
Tan Chang Zhen (陈常甄)
Chang Zhen has been providing counselling in the community for the past 16 years. She has supported clients facing trauma, family violence and emotional, marital, and family issues. She also provides supervision and training to social workers and counsellors.
She holds a double major bachelor's degrees in Psychology and Information Management from National Taiwan University and a master's degree in Counselling and Psychotherapy from Edith Cowan University.
She believes that everywhere is a good place for Dharma practice.
陈常甄从事心理辅导16年, 擅长处理个人的情绪,创伤、家暴、亲子,婚姻与家庭等议题,以及培训和督导社工及辅导员。
她拥有国立台湾大学资讯管理学系和心理学系双学士文凭和澳洲伊迪斯科文大学辅导与心理治疗硕士文凭。
她相信人间处处都是修行的道场。
Khema So
Khema facilitates clients to have a better understanding of their inner world and provides them with resources to cope better. Trained as a special education teacher and a psychologist, she has a unique 27-year background in education and therapy which puts her at a unique advantage. Her light-hearted and supportive facilitative style has helped children, adults, and elderly to manage their anxiety, depression, relational issues and improve their overall well-being.
She obtained a Master of Arts (Psychology) from the University of Sydney and a Post-Graduate Diploma in Satir Systemic Brief Therapy. When she retires, she hopes to be globetrotting in a cruise ship reading a crystal ball.
---
Date 日期: 19 Feb 2022 (Saturday) | 2022年2月19日 (星期六)
Time 时间:
• English: 10.00am – 11.30am
• 中文: 2.00pm – 3.30pm
Speakers 演讲者:
• English: Tan Chang Zhen and Khema So
• 中文: Tan Chang Zhen (陈常甄)
Venue 地址: Hall of No Form (Kong Meng San Phor Kark See Monastery) | 无相殿 (光名山普觉禅寺)
Fee 费用: Free 免付费
Target Audience 报名对象: Age 13 years old and above | 13岁及以上
Enquiry 询问:
• community@kmspks.org
• 6849 5317 | 6849 5310