100 Bliss Blanket 百家被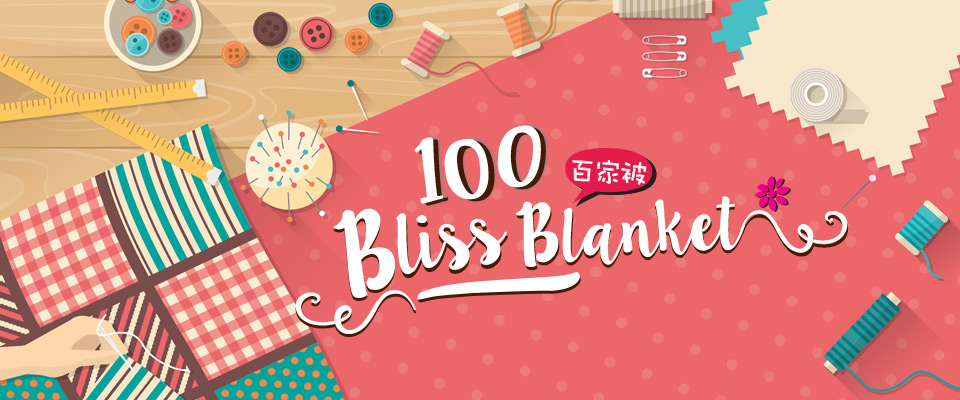 Express your love for your family and friends by gifting them a Bliss Blanket. Revive the ancient Chinese tradition of giving a Bliss Blanket – embed 100 blessings of good wishes with 100 pieces of fabric, sew them together into a handmade blanket.
Instructor Profile:
Ms. Emeline Tuan Shi-ann Li is the founder of ConneztDots, a Social Enterprise Co that creates employment for homebound needy families, single mothers and elderly who need to earn some living expenses.
Date
2 and 23 May 2019 (Thu)
12 September and 3 October 2019 (Thu)
7 and 28 November 2019 (Thu)
Time
Group A: 4pm to 6pm
Group B: 7pm to 9pm
Language conducted in: English and Mandarin
Fee: $40 per person (2 sessions; excluding a material fee of $48 payable to the instructor)
Venue: Awareness Hub | Blk 231, Bain Street #03-39, Bras Basah Complex, Singapore 180231
Note: Conducted in English and Mandarin.