Online Wellness Series 2021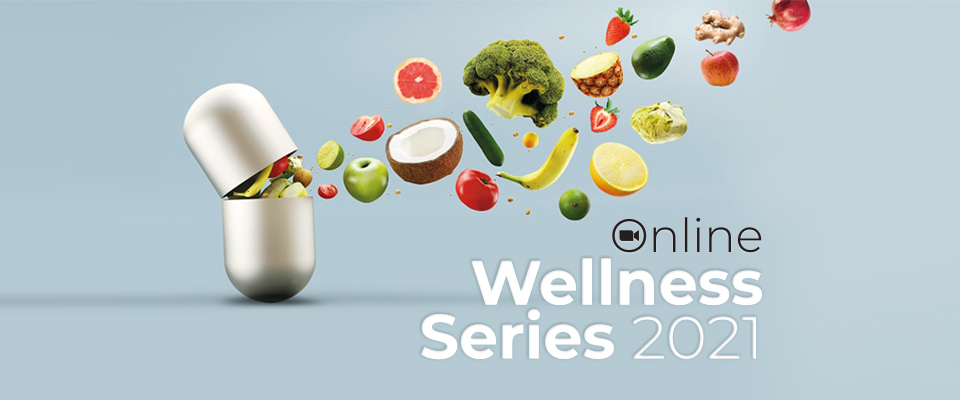 Live a healthier lifestyle this year with our Online Wellness Series 2021!
Sign up and join Mr. Wong Kee Yew—an experienced nutrition teacher and founder of The Veg School—to gain valuable insights on choosing supplements, eating for vitality, and more.
Trainer's details:
Mr Wong Kee Yew, BBioTech (Hons)
Kew Yew is an experienced nutrition teacher and advocator of vegetarianism for healthy living. Having worked in the life science research sector for more than a decade, he has developed a keen interest in preventive medicine and health science. Kew Yew is the founder and principal of The Veg School (TVS) and a volunteer at the Vegetarian Society of Singapore. He holds an honours degree in Biotechnology.
Information on Courses
Course: G.R.O.W Life Force Diet
Venue: Online lesson (Zoom)
Date: 17 Oct 2021 (Sunday)
Time: 10am to 4pm (Break: 12pm to 2pm)
Fee: $80
Description: This short course provides guidance on not only eating right, but also eating your way towards optimal nourishment and vitality. You will gain insights into G.R.O.W principles of a nourishing and life-giving diet, as well as proper food preparation methods. This course will also analyse the common pitfalls and shortcomings of the modern diet—and provide recommendations on resolving them with the G.R.O.W Life Force Diet.