Rainbow Child Yoga 2019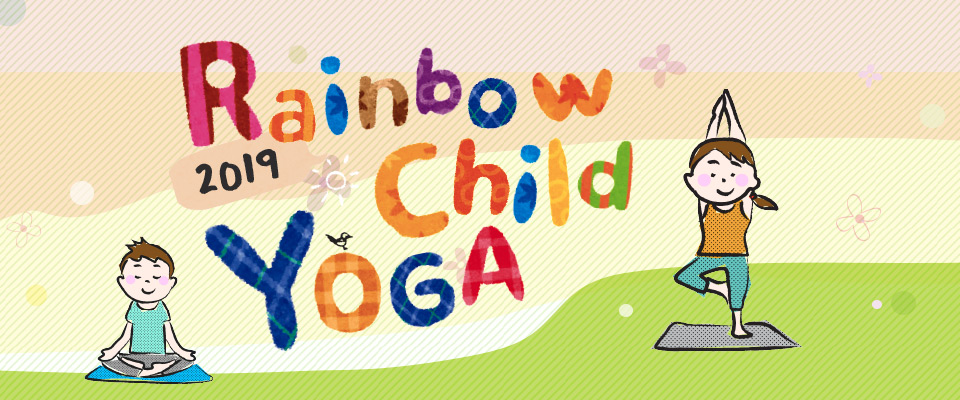 Have a happy, healthy, and harmonious child!
The practice of yoga–a century-old system of mind/body fitness–is known to help children develop strength, flexibility, coordination, self-confidence and most importantly, awareness. Through the movement and poses, yoga promotes relaxation, calm and focus.
Designed for young bodies and short attention spans, Rainbow Child Yoga combines traditional poses with creative games and imaginative exercises that little ones can enjoy!
Trainer's Details:
Ms Regina Chua is a children and adult-certified yoga instructor, and an experienced early childhood educator. She started practising yoga at the age of 20, and has since actively participated in transformational and inner-child work. With the aim to provide a holistic education for children and honour their inner creativity and spirit, she started the Rainbow Child Yoga Programme in 2011.
Date:
• (Term 2) ~ 24 Mar; 7, 21 , 28 Apr and 5 May 2019 | Sunday
Time:
• Age 4-7 years old | 10.00am – 11.30am
• Age 8-11 years old | 11.30am – 1.00pm
Fee:
• $110 per child (5 sessions)
Pro-rated sessions available
Venue: Awareness Hub (普觉坊) | Blk 231 Bain Street #03-15 Bras Basah Complex Singapore 180231
To Register:
Online Registration
• Age 4 to 7 years old: https://goo.gl/EH3h45
• Age 8 to 11 years old: https://goo.gl/sCWmg4
Other Methods To Register:
• Reception Office @ KMSPKS (接待处) | 9am – 4pm
• Awareness Hub (普觉坊) | 11.30am – 6pm
Registration Deadline:
• One week before commencement or when fully registered
Enquiry:
Tel: 6336 5067 | Email: awarenesshub@kmspks.org
*NEW: Yoga poses and materials