Yoga for an Enriched Life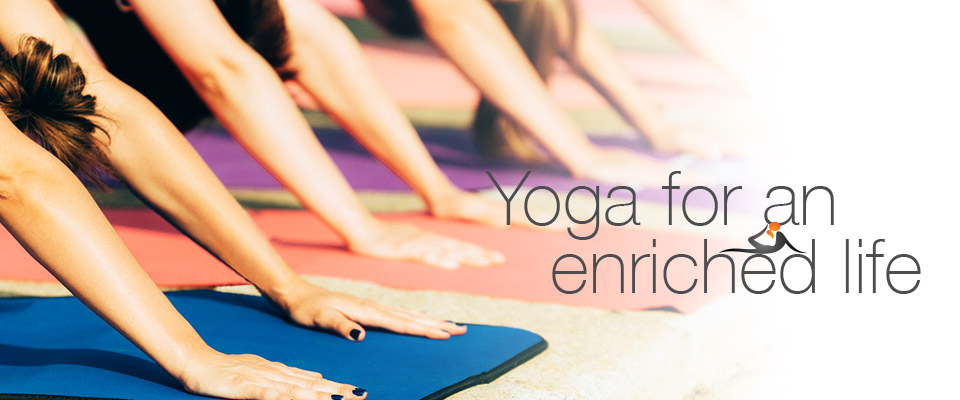 Trainer's Details: Ms Leong Pek Yew, Certified Yoga Instructor
Yoga for Healthy Shoulders
Date: 29 Mar (Thu) Time: 7pm to 8.30pm
Shoulder problems should not be shrugged off! They are a naturally mobile joint, with many connecting muscles and ligaments that are prone to injury. Learn a few key yoga poses in this workshop that can help build strength and relieve tension in the shoulder muscles, which can improve overall stability and flexibility.
Yoga for Digestion
Date: 10 Jun (Sun) Time: 3pm to 4.30pm
Don't ruin your day with indigestion! This workshop will allow you to master a combination of deep breathing and stretches that strengthen your abdominal muscles, promote detoxification, as well as provide digestive comfort for bloatedness and constipation. With better digestion, one will feel revitalised and more energised.
Yoga to Calm and Quiet the Mind
Date: 20 Sep (Thu) Time: 7pm to 8.30pm
Through the practice of yoga and meditation, your mind will remain in the state of calmness and relaxation. This workshop aims to teach you the mindful practice of yoga postures (asanas), breathing exercises (pranayama), and meditation that revitalises your mind and restore clarity in our busy and restless daily life.
Yoga to Light up your Life (Sun Salutations)
Date: 20 Dec (Thu) Time: 7pm to 8.30pm
Start your day with reverence for the sun, and harness its life-giving energy with this workshop! Energise your body as you stretch and strengthen your muscles in different poses of Sun Salutations (surya namaskar). Sun Salutations are the way a practitioner warms up the body to prepare for more intense poses to follow. The practice also makes up the series of movements used between poses in Ashtanga, Vinyasa, and Power Yoga that is known as the vinyasa. So have fun with the workshop and be recharged to embrace the new year!
Schedule as above
Important Note:
• Yoga workshops are suitable for all levels of yoga practitioners including beginners.
• Participants are required to bring their own yoga mat and wear loose comfortable clothing. Please do not eat 1.5 – 2 hours before each session.
Fee: $35 per person per workshop
Venue: Awareness Hub (普觉坊) | Blk 231,Bain Street #03-15,Bras Basah Complex,Singapore 180231
To Register:
• Online registration for Yoga for Healthy Shoulders Workshop ~ https://goo.gl/Mw3EZY
• Online registration for Yoga for Digestion ~ https://goo.gl/fBDQKT
• Online registration for Yoga to Calm and Quiet the Mind ~ https://goo.gl/5dDcmC
• Online registration for Yoga to Light up your Life (Sun Salutations) ~ https://goo.gl/rLa4Eo
• Awareness Hub | 11.30am – 6.00pm / 普觉坊 | 上午11时30分至傍晚6时
• Reception Office @ KMSPKS | 9am – 4pm / 接待处@KMSPKS | 上午9时至下午4时
Closing Date: One week before commencement or when fully registered
Enquiry: Tel 联系电话: 6336 5067 | Email 邮件: awarenesshub@kmspks.org