8-day Vipassana Meditation Retreat by Chanmyay Sayadaw Gyi (Event is FULL)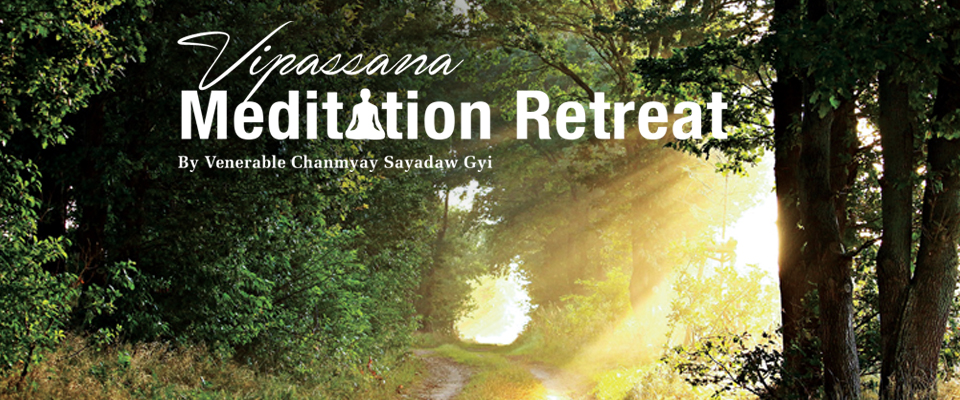 As a Master Teacher of Vipassana Meditation, Venerable Chanmyay Sayadaw Gyi, along with his disciples, will impart the knowledge of Vipassana Meditation techniques from the Mahasi tradition during this retreat. Immerse yourself in meditation sessions and interactive interviews with the Master Teacher himself, and stand to benefit from the intensive meditation to achieve a calmer state of mind.
Venerable Chanmyay Sayadaw Gyi, Abbot of Chanmyay Yeiktha Meditation Centre (Singapore)
Venerable Chanmyay Sayadaw Gyi is a Master Teacher of both Vipassana (insight meditation) and Metta (loving-kindness) Meditation practices. He has travelled extensively to 28 countries in Asia, Africa, Australia, Europe and North America to spread Dharma goodwill through meditation retreats and Dharma talks. In addition, Venerable Chanmyay Sayadaw Gyi has organised numerous tours in both English and Burmese with Venerable Mahasi Sayadaw across the world.
For the full profile of Venerable Chanmyay Sayadaw Gyi, please visit http://bit.do/csgyibio.
In collaboration with Chanmyay Yeiktha Meditation Centre (Singapore)
Date: 18 to 25 Jul 2018 (Wed-Wed) – 8-day / Stay-out retreat
Time: 8am to 8pm
Language: English
Fee: $200 per person
Venue: Pagoda of 10,000 Buddhas | Level 2 | Hall of Medicine Buddha
To Register:
Online Registration ~ (Registration Closed)
• 8-day Vipassana Meditation Retreat : http://bit.do/8DVMR
• Reception Office @ KMSPKS | 9am – 4pm
• (Note: Please bring along your NRIC for registration)
Closing Date: 15 July 2018 or when fully registered
Enquiry: 6849 5300 | sed@kmspks.org
Note: * Stay-out retreat
注: * 无留宿
You might also be interested in.. 您可能喜欢…