Mindfulness Training for Parents and Their Additional Needs Children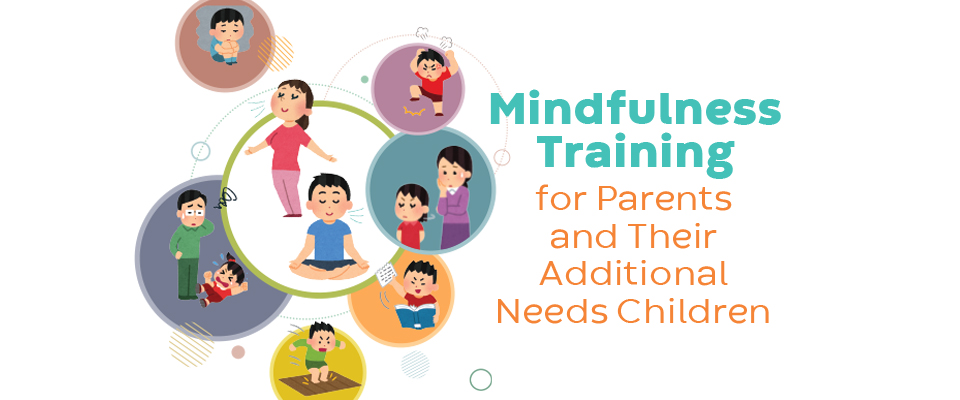 This two-part programme is specifically designed for parents and caregivers of children with additional needs.
With an approach that uses mindfulness and compassion, this programme provides support to you and your child in managing life's stresses, including the stress brought about by the additional needs of children who are –
• Hyperactive
• Lacking concentration
• Unable to focus
• Unable to sleep
• Facing other emotional or mental stress
Note :
Each participating parent will be given lifetime access to one Koru Mindfulness mobile app currently priced at USD3.99.
Participants are required to complete the Acknowledgement of Waiver of Liability, Privacy, and Copyright form before submitting their application for Part I and II of this programme.
---
Trainers
Lead Trainer: Ms. Chan Suit Fong
Ms. Chan is an accredited mindfulness trainer, teacher, and coach who is trauma-trained, and holds a master's degree in Counselling. She is a Koru Mindfulness Train-The-Trainer teacher and is certified to teach mindfulness to children, emerging adults, and adults. With years of experience, Ms. Chan is passionate about working with families and individuals with additional needs.
Support Trainer: Mr. Ong Pee Eng
Mr. Ong is a certified mindfulness teacher who is experienced in conducting mindfulness classes and workshops for both children and adults.
Programme Information
Part I: Breathing to Build Resilience
Who Should Attend: Parents/ caregivers who have child(ren) with additional needs.
Date: 29 August–26 September 2021 (Every Sunday)
Time: 3pm–4.30pm
Venue: Awareness Hub
Fee: $160 per pax (5 sessions)
---
Part II: Breathing Together for Resilience
Who Should Attend: 1 parent/ caregiver and 1 child with additional needs
*Pre-requisite: Parent/ caregiver must attain 100% attendance in Part I to qualify to attend Part II.
Date: 3–24 October 2021 (Every Sunday)
Time: 5.30pm–6.30pm
Venue: Awareness Hub
Fee: $160 per pair (4 sessions)