Online Pastel Nagomi Art – Searching for Totoro in my heart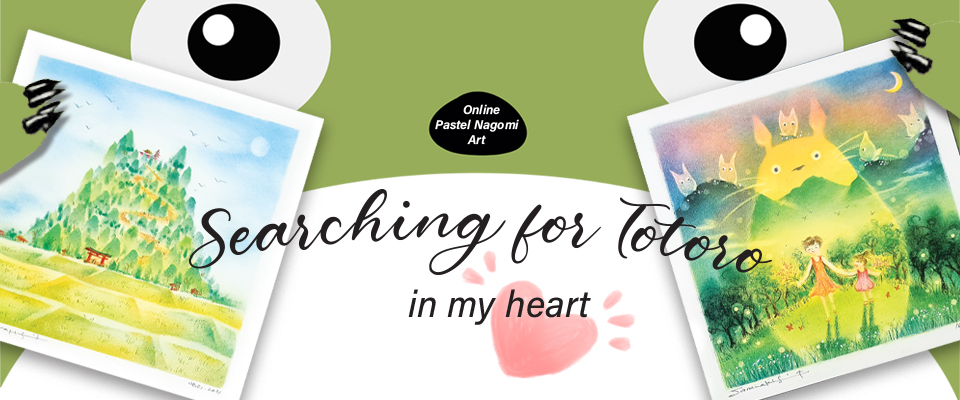 What is Pastel Nagomi Art?
It is a unique Japanese art form that uses finger touches and pastel powder to create heart-touching paintings. Pastel Nagomi Art is known for its therapeutic and healing effect on people and their minds.
Awaken Your Inner Healing Power with Totoro
Sarana Khoo invites you to spend a day with her in the spirited world of Miyazaki Hayao for healing and comfort. Allow the innocence and child-like kindness in our hearts to awaken this inner healing. Let us spend a moment together dusting away the hustle of daily life to reconnect with our innate purity and vision that have so often been buried.
In this one-day workshop, we will learn to paint artworks – including creating a painting of a dorky yet adorable Totoro in 10 minutes! Elements of therapeutic art are also included in this workshop for nourishing our hearts of naiveté.
Instructor: About the Instructor – Ms. Sarana Khoo
• Certified Children's Art Teacher by Top-Art School of Art, 2008
• JPHAA (Japan Pastel Hope and Art Association) Advanced Instructor, 2014–2015
• Japan Flower of Crystal Art Academy Certified Teacher and Partner, 2016
• Japan Pastelia-Syo Certified Instructor, 2016
• Founder of a children's art studio, since 2012
• Intuitive Artist/ Pastel Artist
Class Details

Online Pastel Nagomi Art – Searching for Totoro in my heart
Date :
31 October 2021 (Sunday)
Venue :
Online Lesson (Zoom)
Time :
10am – 6pm
(1-hour lunch break on your own)
Class Fee :
$155 per pax


*

($139.50 per pax for returning Awareness Hub students)
Material Fee :
$45 Nagomi Art Kit for new students
(Payable to instructor)