Pastel Nagomi Art: In Search of Inner Peace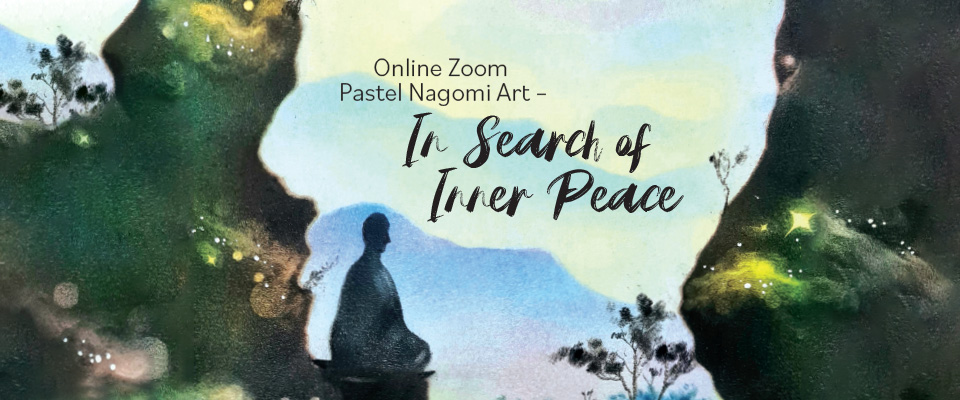 What is Pastel Nagomi Art?
It is a unique Japanese art form that uses finger touches and pastel powder to create heart-touching paintings. Pastel Nagomi Art is known for its therapeutic and healing effect on people and their minds.
Discovering Inner Peace Through Art
Every gesture of cleansing the heart and mind is a taste of peace. Join well-known PNA instructor Sarana Khoo in this online Buddhism themed painting retreat and traverse the peaceful landscapes of your mind while nourishing your heart with colours and Dharma.
Instructor: About the Instructor – Ms. Sarana Khoo
• Certified Children's Art Teacher by Top-Art School of Art, 2008
• JPHAA (Japan Pastel Hope and Art Association) Advanced Instructor, 2014–2015
• Japan Flower of Crystal Art Academy Certified Teacher and Partner, 2016
• Japan Pastelia-Syo Certified Instructor, 2016
• Founder of a children's art studio, since 2012
• Intuitive Artist/ Pastel Artist
Class Details
Date :
23 May 2021 (Sunday)
Venue :
Online Lesson (Zoom)
Time :
10am – 6pm
(1-hour lunch break on your own)
Class Fee :
$155 per pax
*($139.50 per pax for returning students)
Material Fee :
$45 starter kit for new students
(Payable to instructor)