Mobile Kiosk 义卖站 – Suspended until further notice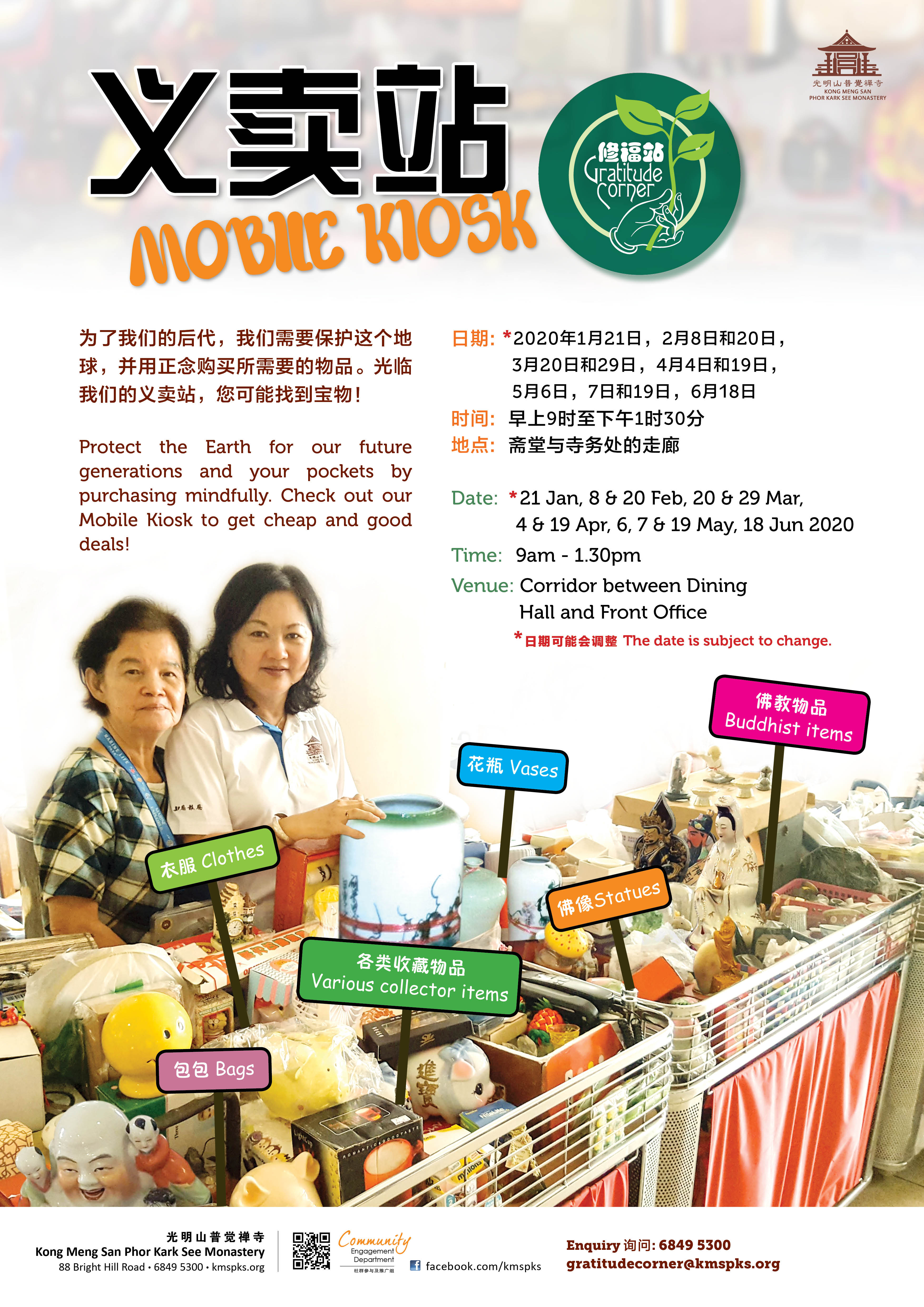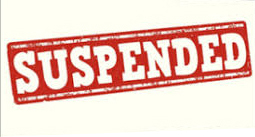 Protect the Earth for our future generations and your pockets by purchasing mindfully. Check out our Mobile Kiosk to get cheap and good deals!
为了我们的后代,我们需要保护这个地球,并用正念购买所需要的物品。光临我们的义卖站,您可能找到宝物!
Come Support Us!
*

In view of the Novel Coronavirus, the monastery will be temporarily stopping all our activities. Please refer to

Notice on Novel Coronavirus f

or the latest update.
* 鉴于新型冠状病毒肺炎疫情持续扩散,本寺将暂停所有活动。最新消息请浏览新型冠状病毒通告。
Date: 21 Jan, 8 & 20 Feb, 20 & 29 Mar, 4 & 19 Apr, 6, 7 & 19 May, 18 Jun 2020
* The date is subject to change.(日期可能会调整。)
* The Mobile Kiosk Sale is suspended until further notice.
Time: 9.00am – 1.30pm
Venue: Corridor between Dining Hall and Front Office at KMSPKS(斋堂与寺务处的走廊)
Phone: 6849 5300
Enquiry: gratitudecorner@kmspks.org
Note:
*日期可能会调整。
*The date is subject to change.
You might also be interested in.. 您可能喜欢…