Qing Ming Festival falls on 5 April this year 2018. It is a Chinese tradition for families to visit their late family members' resting place 10 days before or after the actual day of Qing Ming Festival.
Reminder: The public is encouraged to use public transportation during this period.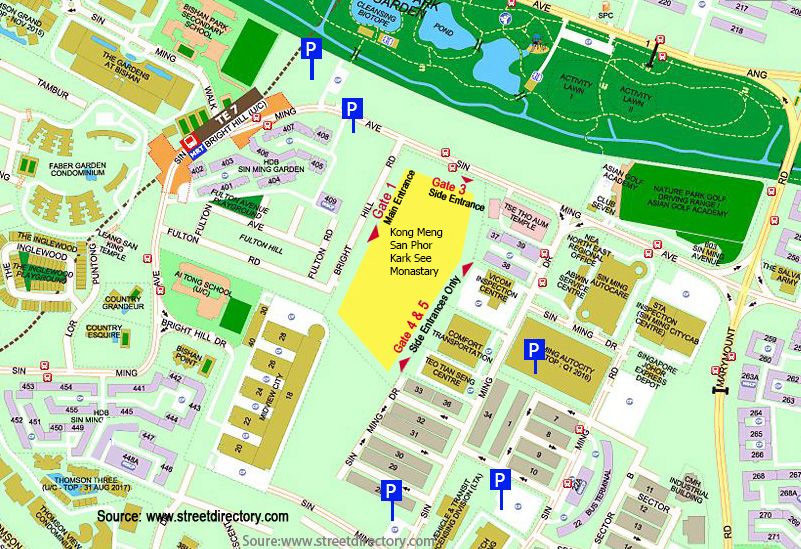 1. 在清明节期间本寺将禁止焚烧冥纸箱。
Burning of joss paper boxes is strictly prohibited at our Monastery during Qing Ming period.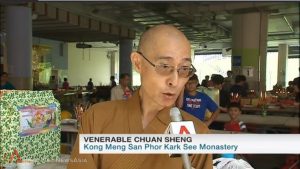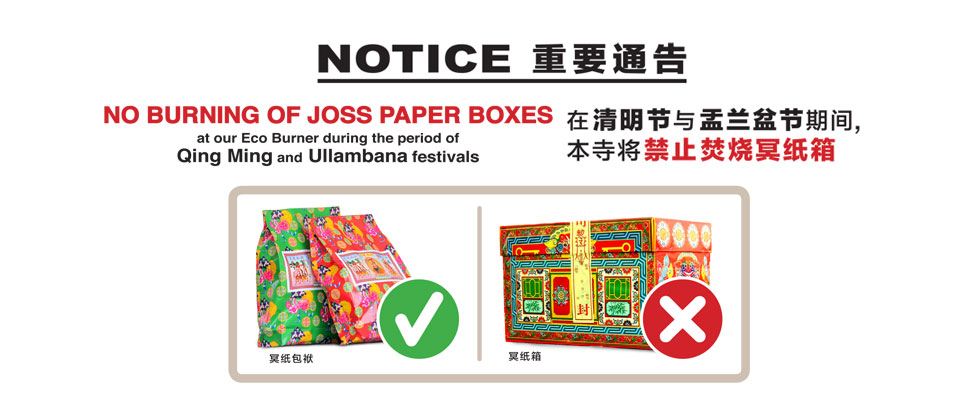 2. 清明节祭拜后,请自行清理供品
Clearing of offering items after prayers.