Gratitude Corner is an environmental and community outreach programme that aims to spread the values of gratitude through recycling efforts as well as to educate people on the concept of mindful consumption.
感恩修福站是一个环保和社区活动,通过回收来传播感恩惜福的价值观,并教育人们正念消费的概念。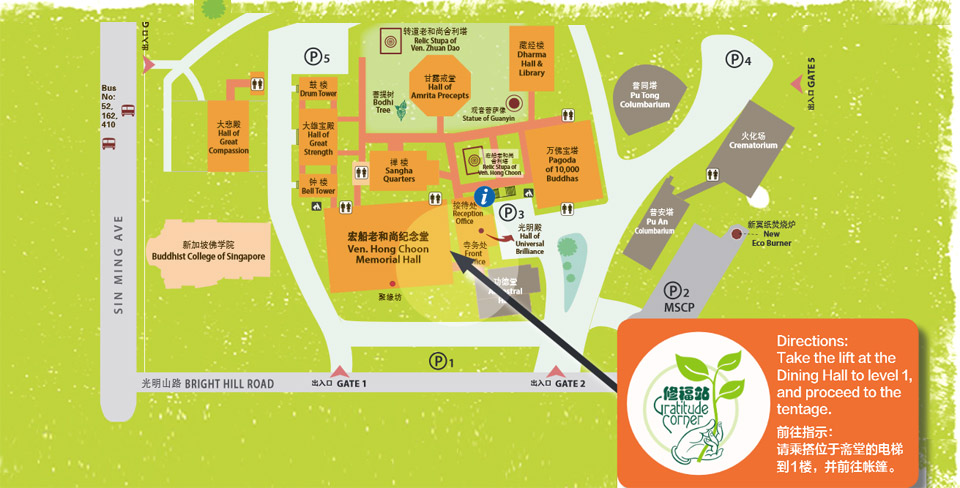 What recyclable items we accept? 再循环物品

Accepted items 收取的物品

Paper / Plastics / Metal / Glass Bottles / Clothing / Aluminium Cans
纸张 / 塑胶 / 衣服 / 金属 / 铝罐
Items NOT accepted 不收取的物品:
Religious statue / Furniture and other bulky, heavy items / Items more than one metre in length and width eg. Golf Clubs / Items with food stains, ants and other "life forms" / Clay, ceramics, porcelain and old kitchenware / Rubber, leather and styrofoam items / Diapers, undergarments, socks, pillows and other similar items / Mattress, curtain and carpet / Wooden items, mirror, glass window, fluorescent lamps and batteries / Electronic Item, ring file and framed religious poster
*We seek your understanding and cooperation that the items donated are clean and in good condition.
宗教雕像/ 家具以及大型 /沉重物品/ 橡胶、皮革、保丽龙等物品物品里有食物污渍/蚂蚁/其他有生命的"居住者/ 粘土、陶瓷、瓷、旧厨房用品/ 尿布、内衣、袜子、枕头等物品/ 木制物品、镜子、玻璃窗、荧光灯、电池所有回收的书籍(包括佛学书籍)可能会被当成纸张回收。
*
Gratitude Shop will open Saturday and Sunday from 10am to 3pm .
Participate in Gratitude Corner 恳请您参与修福站
All proceeds are used to subsidise monastery programmes and activities. Your kind support also gave the donated items a new lease of life while spreading the wisdom of Dharma.
所得收入款项皆用于资助寺院的弘法活动及运作。您的支持,让捐赠品重获新生, 同时也助于弘法事业。
Collection Point 修福站
Venerable Hong Choon Memorial Hall, level 1 (one level below Dining Hall, South Wing)
You may put the items into the Green Recycling Bin.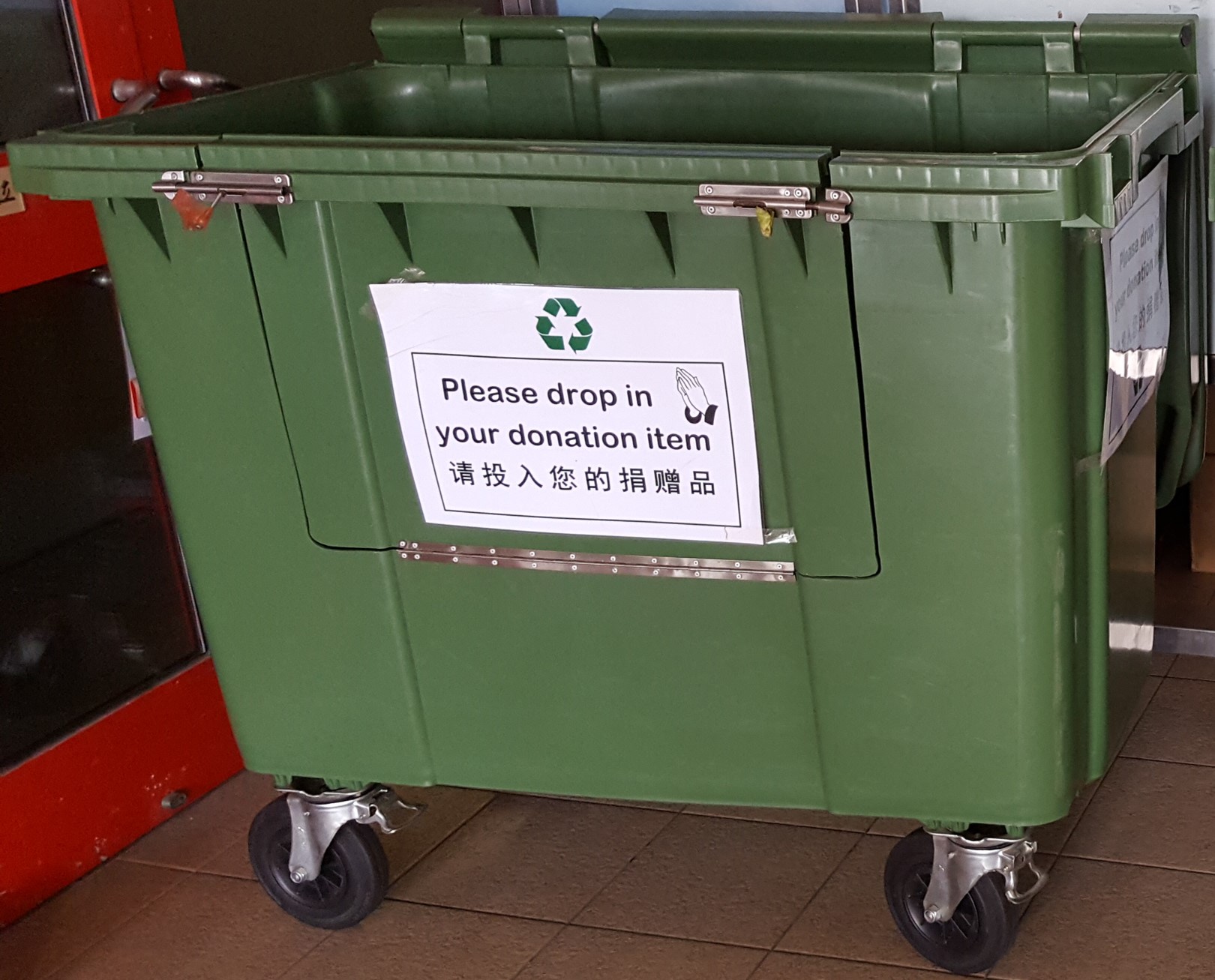 请您把捐献物品放在修福站
宏船老和尚纪念堂,1 楼 (斋堂楼下,南翼)
您可将物品放入青色的环保桶。谢谢您的捐赠!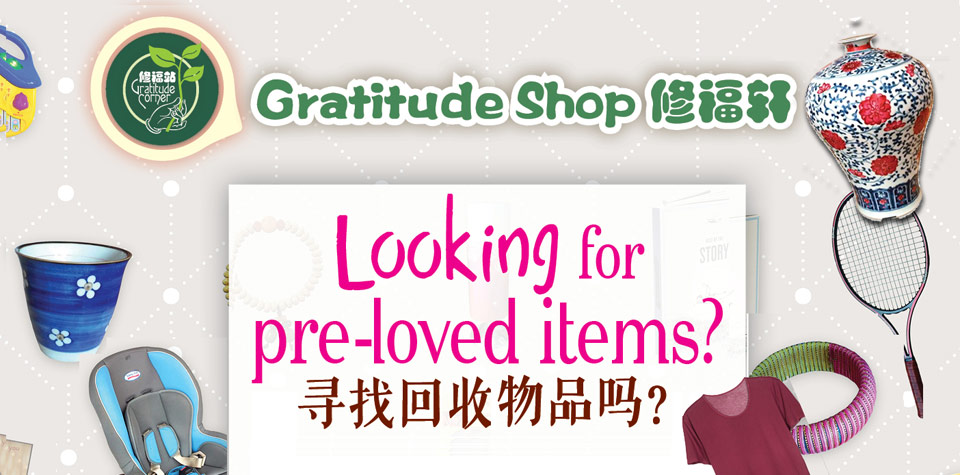 Gratitude Shop /Mobile Kiosk 修福轩/义卖站
Stumble upon treasures at Gratitude Shop! 莅临修福轩 (斋堂外,南翼),寻找宝物!!

Sat & Sun 10.00am – 3.00pm |Outside Dining Hall (South Wing)
Check out our Mobile Kiosk for cheap and good deals! 或光临我们的义卖站,让义工们为您选添再循环物!(斋堂与寺务处的走廊)
Date*: 20 & 29 Mar, 4 & 19 Apr, 6, 7 & 19 May, 18 Jun 2020 (Cancelled)


9am – 1.30pm @Corridor between Dining Hall and Front Office (*subject to change)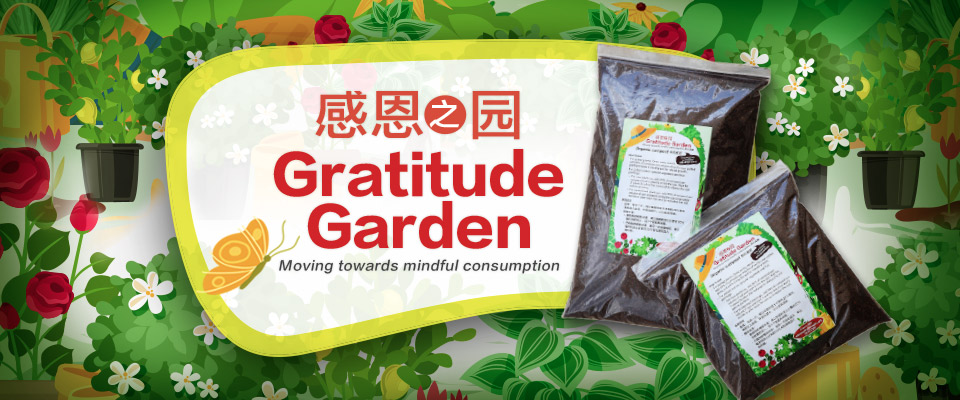 Green Ambassadors 绿色大使
Compost from food waste for Sale!
Visit the Gratitude Shop.
Find Out More
Join us as a Green Ambassador today!
Volunteer your service at our Recycling Sorting Area & Gratitude Shop as well as to take this opportunity to embark on Mindful Living and Consumption.
我们邀请您在环保回收站和修福轩当志工,借此机会理解,学习与惜福。
You might also be interested in.. 您可能喜欢…