Qing Ming 清明节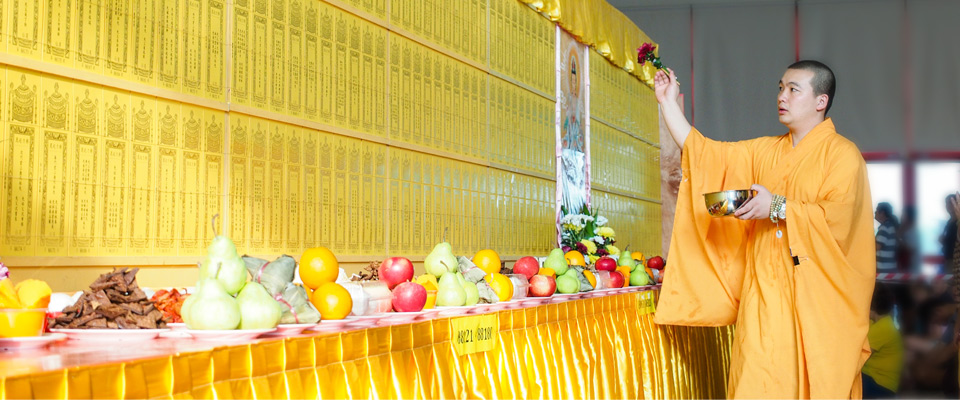 Qing Ming is a traditional festival for the Chinese to remember and honour their ancestors by visiting their columbarium, graves or burial grounds.
As Buddhists, we can spend Qing Ming recollecting the kindness of our forefathers and honouring them by remembering how they had lived a worthy life. In addition, we can also emulate qualities of the noble ones who have come before us by observing their teachings.
清明节是华人传统节日之一,是孝敬和追思先人的季节。在这期间,后辈会到骨灰安置处或坟墓祭祀。
作为佛教徒,除了扫墓及祭祖追思以外,应遵循祖先的教诲、铭记他们的恩德。并将一切善行,布施等功德回向至历代宗亲,六亲眷属。愿他们早日脱离六道轮回,善业成熟,离苦得乐。这才是实践孝道最具体的表现。
Qing Ming Prayer Ceremony | Apr 5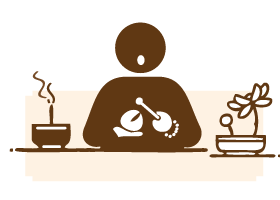 The Compassionate Samadhi Water Repentance Sutra
Registration begins 10/02/2019
For enquiry, please call 询问 6849 5333
Or Visit Our Front Office | from 8.30 am – 4.30 pm daily
清明节超度法会 | 2019 年4月5日
慈悲三昧水忏
10/02/2019 开始登记牌位
莅临寺务处 | 每日早上八点半至下午四点半
Prayer Tables Location 超度法会荐牌位置图
( Note: Our staff may check the tablet number on your application form to prevent unsolicited collection of offerings.)
为避免供品不当的被人领取, 本寺工作人员将会查看您报名表格的荐牌号码.)
Wheelchair counter is available during Qing Ming period at VHCMH, Ju Yuan Fang
清明超度法会期间,我们将会在聚缘坊外设一小站,提供轮椅签借服务。
Columbarium Opening Hours 骨灰塔开放时间
Weekdays 星期一至五:
7am to 4.30pm
Weekends and Public Holiday
周末及假日: 6am to 5pm
Actual day 5 Apr 正日:
6am to 9pm
! Peak timing on all days 繁忙时段:
10am to 1pm
Alternate Car Parks 其他停车场
Vegetarian Dumplings 传统素粽
3月28 日起请至斋堂购买 。售完为止

Vegetarian Mixed Rice Available during 21.03.19 – 21.04.19 period
Every Thur, Fri, Sat, Sun | 9am to 3 pm
素杂菜饭 21.03.19 – 21.04.19 期间

售卖


每星期四, 五, 六,星期日 | 上午9时至下午3时
As we remember and honour our ancestors and deceased loved ones during Qing Ming, let us do our part for the environment too. Burn less joss papers, and use flowers, fruits and incense offerings instead.
Find a merit-making methods that is suitable for you.
清明期间,本寺呼吁信众应尽力维护环境。少焚烧冥纸,改用鲜花、水果、焚香来替代。其他修积功德方式有: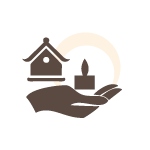 Offerings to Triple Gem 供奉三宝
You might also be interested in.. 您可能喜欢…