KMS Dharma School Student Admission Exercise 2021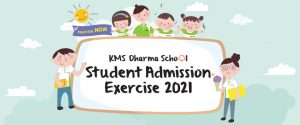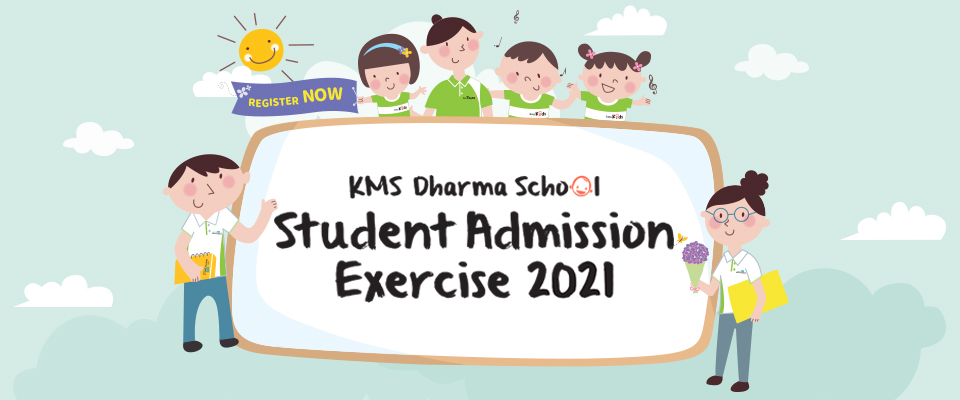 Good moral values are the foundation of the Buddha Dharma. Instil positive Buddhism values into your child during their formative years and nurture them with values such as gratitude, compassion, forbearance, and wisdom.
Calling all parents and students, registration for 2021 Dharma School intake is now open for the following cohorts:
Primary School Students (Primary 1 to 6)
Secondary School Students (Secondary 1 to 4)
Youths (Aged 17 to 20 years old)
2021 School Term:
Semester 1 – Mid January to Mid May 2021
Semester 2 – July to End September 2021
Online Lesson Time:
New Students
Levels
Language
Day
Class
Time
Primary
Chinese
Saturday
CN & C1
1.30pm to 2.15pm
English
JN & J1
4pm to 4.45pm
Teens
English
Sunday
SN
9am to 10am
Existing Students
Levels
Language
Day
Class
Time
Primary
Chinese
Saturday
C2
1.30pm to 2.15pm
C3, C4, C5 & C6
2.45pm to 3.30pm
English
J2
4pm to 4.45pm
J3, J4, J5 & J6
5.15pm to 6pm
Teens
English
Sunday
S1, S2
9am to 10am
S3, S4 & MP (Youths)
10.30am to 11.30am
Important Notes:
Lessons are conducted by volunteer teachers.
Registration is non-exchangeable, non-transferable and non-refundable upon confirmation.
When COVID-19 restriction eases, the School will announce arrangement for students to return to classroom. On-site lesson timings will then be reverted to 2 hours.
● Chinese Class: Sat, 1.30pm to 3.30pm
● English Class: Sat, 4pm to 6pm
● Teens School: Sun, 9am to 11am

Free shuttle bus service and Sunday lunch will not be provided for 2021 on-site classes.
For course fee concession, please contact us for more details.
Details
Mode of Conduct: ZOOM Online Class
Admin Fee: $50 per student per course year
Existing Students : http://www.kmspks.org/registration?f=2R20-PENALTY
*Note: Please disable your blocked pop up (Enable pop up) in browser settings before you proceed for registration and payment.
Registration Period: 15 Oct to 30 Nov 2020
Enquiry: dharmaschool@kmspks.org / 68495329
---
REGISTRATION FOR NEW STUDENTS 2021
KMS Kids Chinese School Register >>


New P1 to P6 students – Saturday 1.30pm to 3.30pm
KMS Kids English School Register >>


New P1 to P6 students – Saturday 4pm to 6pm
KMS Teens School Register >>


New Sec 1 to Sec 4 – Sunday 9am to 11.30am
KMS MP (Youths) Register >>


New MP – Sunday 9am to 11.30am